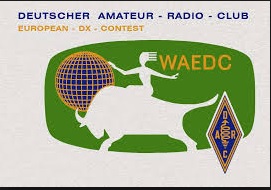 Just three days to the WAE Cw contest 2022. It starts saturday 13 augus t 00.00 UTC and finish sunday 14 august at 23.59 UTC. It is organized by the german radioamateur association, DARC. This is the link to the full contest rules.
The most important rules: european stations have to contact non european station only and viceversa. I remember you that the Italian prefix IG9 and IH9 are islands that geograficaly are part of african continent, so they can not be contacted by non european stations.
Another special rule is the exchange of QTC messages from non europen stations toward european staations. The guidance to send and receive QTC messages is cleary described on the rules. I like very much receiving QTC messages from dx stations and often I request them if they have some for me. Even if I operate in the low power category and my signal could be weak please answer to my CQing and give me QTC. The qso with you and QTC messagges will be appreciated very much. I'll operate with my special contest call IR3L. Remember it.
I enjoy the QTC traffic, it make tha WAE Cw contest 2022 very interesting indeed and at the same time demanding, differently by any other contest, a nice challenge.
Unfortunatly the last week a thunderstorm with strong wind gusts, damage my two elemet cubical quad. Quickly yesterday i repaired it. I set up a scaffold with a platform in the top to works safetly. I climbed the tower and I fixed the loops of 20 and 15 meters interrupted. I think performed a good job because now the antenna works well and tuned on the CW bands. I attach three photos of set up and antenna.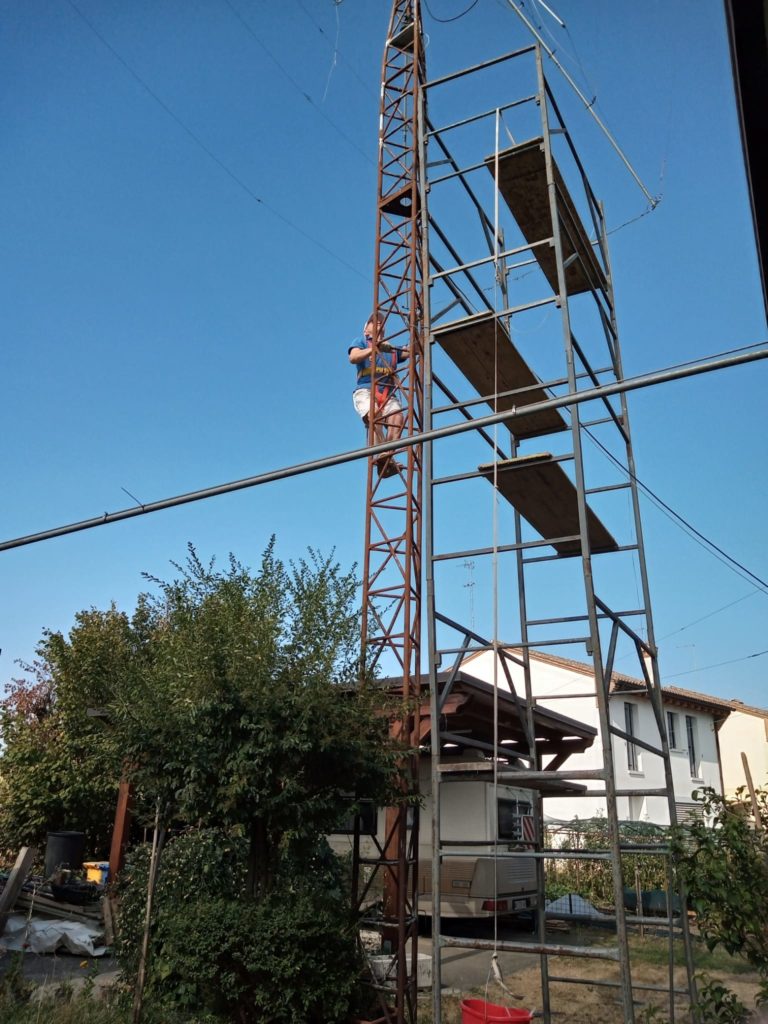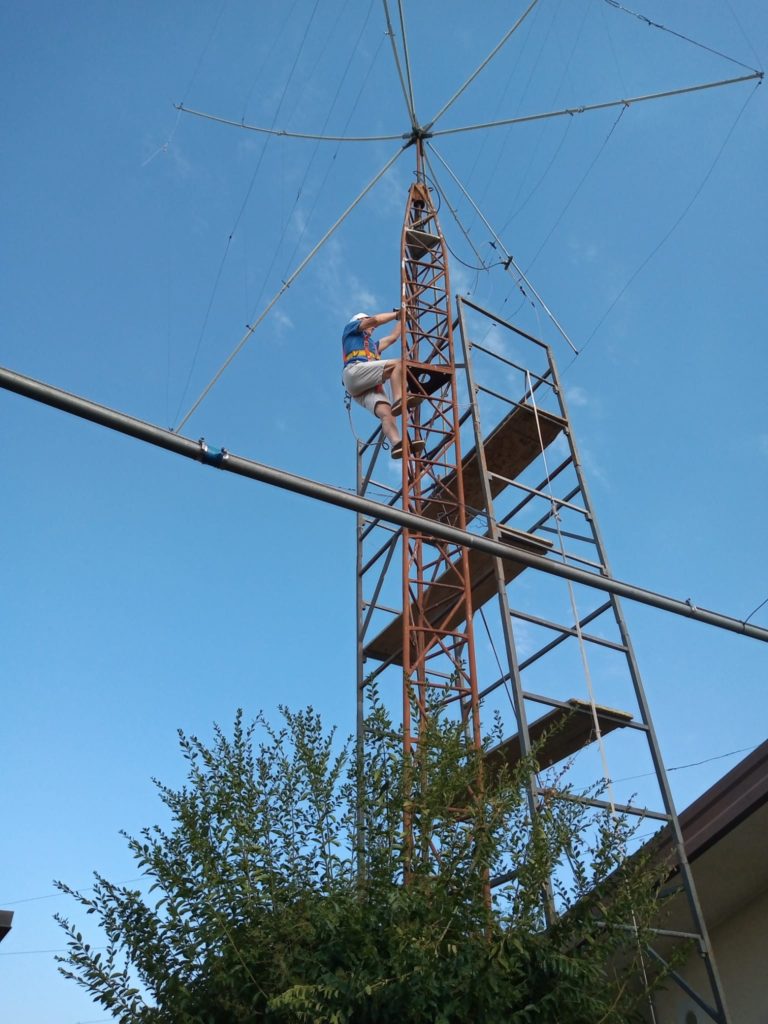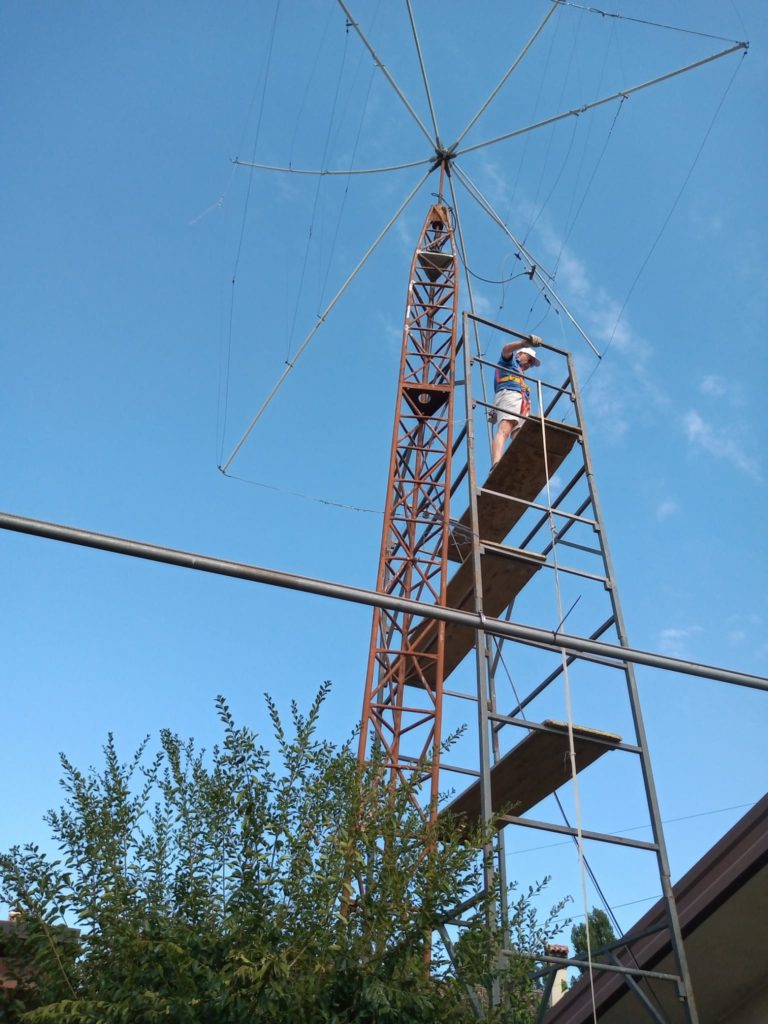 I've already update the contestlog QARTest that facilitates me to receive the QTC messages.
See you soon for the comments.
73 Fiorino/I3FDZ/IR3L