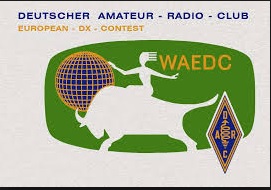 WAE CW Contest 2019 Results.
Here is the diploma awarded for my participation in the contest. The result is unsatisfactory. I will try to improve performance next year.
Ecco il diploma emesso per la mia partecipazione al contest. Il risultato non è soddisfacente. Proverò a migliorare le prestazioni l'anno prossimo.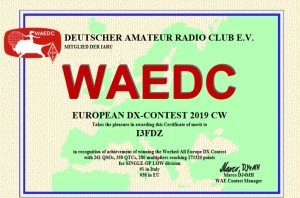 And now the partial classification relative to my call sign in Europe and in Italy for the category " Single Operator Low Power".
E ora la classificazione parziale relativa al mio nominativo in Europa e in Italia per la categoria "Single Operator Low Power".
For full results by Country click here.
For full results absolutes click here.
Fiorino/i3fdz