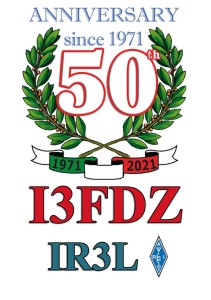 This year i celebrate my 50th anniversary. Fifty years on air. More than hundred thousand qso mostly in CW mode. First one 24 november 1971 with YU2RMS/X at 11.45 GMT on 3,5 Mhz mode CW.
This the first page of my log book.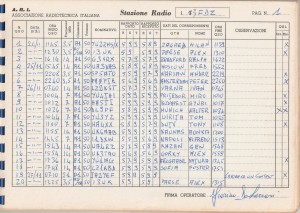 I used a 50 watt  AM and CW transmitter Geloso G222 and the rx was a Trio 9R59DS. I'm still own this receiver in my station for broadcast listening. The same that is shown in the vintage page of this site. The antenna was a Window  type, about ten meters high, with single wire drop with 600 ohm ended load, connected directly to the transmitter with a wide range of coupling  capability, from 30 to 700 ohm.
In 1971, i was 22, but i'm still operating CW on all bands and a few qso on ssb, on request. some time i use FT8 and RTTY too.
I am retired, from a Radio Officer on italian ships and then i've been in the business, actually i operate almost daily on radioamateur bands, but my favourite radio activity are the contest in CW.
Pse call me every time you listen my call, a qso with you will be appreciate very much.
 73 Fiorino/i3fdz