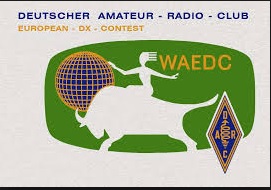 The DARC WAEDC management issued the the WAE CW 2021 RAW SCORES, and here by countries. From that site, in the next pictures, I extracted a partial list of Low Power category for EU, DX and Italy.
Il comitato organizzatore del WAEDC d ella DARC ha pubblicato i punteggi dichiarati del WAE CW 2021 RAW SCORES. dal loro sito ho estratto la classifica parziale della categoria Low Power dell'EU, DX e dell'Italia, come dalle prossime figure.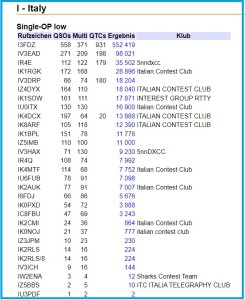 I listed tenth on european ranking and first on the italian one. Now we have to wait, trustful, for the committee check, to determine the right places. I hope to make few mistakes as this is my best performance in WAE CW contest.
Adesso non dobbiamo far altro che aspettare, con impazienza, il controllo dei log da parte del comitato, per conoscere la vera posizione in classifica. Spero di aver fatto pochi errori perché questa è stato il mio miglio WAE CW contest.
Fiorino/i3fdz