Wae Cw 2020, the summer contest, claimed  score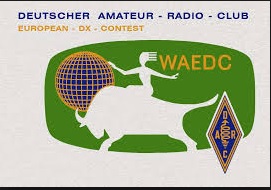 The Wae Cw contest 2020 committee, issued the claimed  score of the Cw round. I expected a little more than the 22nd place, my score is quite high, but ather operators performed  better than me and i congratulation with them. This is the link to reach the DARC site with the full Wae Cw Contest 2020 claimed score.
Il comitato organizzatore ha pubblicato i punteggi dichiarati del Wae Cw contest 2020 claimed score. Mi aspettavo una posizione migliore in classifica del 22mo posto perchè il mio punteggio era abbastanza alto ma altri operatori sono stati più bravi di me e mi congratulo con loro. Questo e il link sul sito della DARC per raggiunge i punteggi dichiarati completi del Wae Cw 2020 claimed score.
The next picture is the directory of the "Low Power" category in witch  i'm listed.
Nella prossima immagine c'è l'elenco dei partecipanti della cattegoria "Low Power" in cui ci sono anch'io.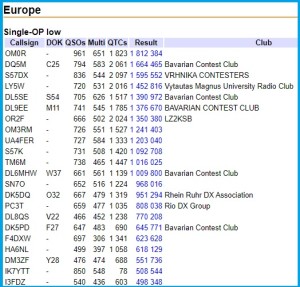 I hope to climb a few positions on the final results after the cross check, but it never happens, contrary i often go down. We wait for the final results.
Spero di risalire qualche posizione nei risultati definitivi dopo il controllo incrociato dei log, ma non è mai successo, invece spesso sono sceso di qualche posizione. Aspettiamo i risultati definitivi.
Fiorino/i3fdz