YAESU FT101E VINTAGE TRANSCEIVER UPDATE PART TWO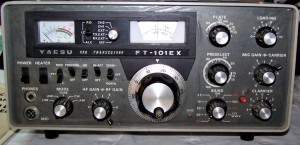 Si presume che l'apparato sia in buone condizioni e funzioni perfettamente, perlomeno in ricezione, altrimenti l'inserimento del filtro non ha senso.
It is assumed that the radio is in good condition and works perfectly, at least in reception mode, otherwise the installation of the filter does not make sense.
Per questo lavoro mi sono aiutato, seguendo le istruzioni, del manuale di istruzioni del Yaesu FT101E che è disponibile per la visione e il download qui.
For this installation I helped myself, following the advice, of the instruction manual of the Yaesu FT101E which is available for reading and download here.