ARI International Dx Contest 2020 and WAIP
Third notice.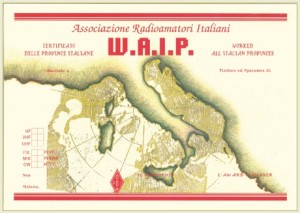 Less than four weeks to ARI INTERNATIONAL DX CONTEST 2020. It will take place the first weekend of may. From 12.00 UTC of  saturday 2nd may 2020 to 11.59 UTC sunday 3rd may 2020. Here the full rules.
Please save the date.
Working the ARI International Dx Contest is an opportunity to obtain the WAIP (Worked All Italian Provinces) award. All 108 italian provinces will be on air during the contest on various modes.
Foreign stations are requested to contact at least 60 italian provinces to obtain the award.
From 2020 the WAIP can be requested with digital form by an  excel file and attached together with the application form to an email to ARI.
Here you can find the full WAIP rules with the provinces list, instead the link to download the application form is located at the end of the rules.
Fiorino/i3fdz