The Arrl Contest committee published the Arrl Dx Cw Contest 2022 raw scores. We can see a lot of italian stations joinig it. My entry is in the Single Operator Unlimited High Power category. I'm listed in the 30th position with about four hour of operations.
The classification of italian station for SOUHP will follows, instead the full ARRL Dx Cw contest 2022 raw scores are here.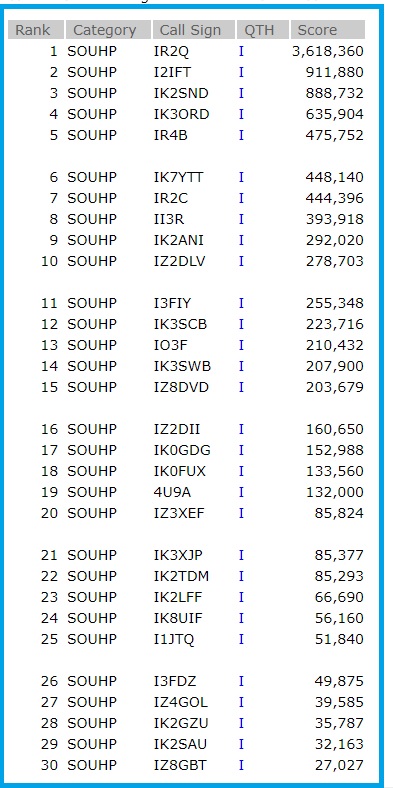 The goal of my participation was to contect stations from Idaho/ID in order to complete the WAS throurh LoTW but I didn't succeed. I'll try co contact them on bands.
We are wait final score to confirm or nor the positions.
Fiorino/i3fdz