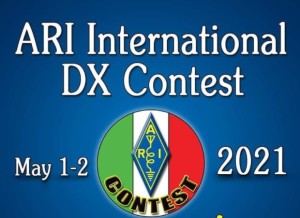 The ARI HF Contest Manager Filippo Vairo, IZ1LBG published the 2021 results very quickly. This is the link for Dx stations.
Anche quest'anno Filippo Vairo, ARI HF Contest Manager, ha pubblicato il risultati del contest molto velocemente. Questo è il link delle classifiche delle stazioni italiane.
Unfortunately this year I had a disappointment, I lost one position from the claimed scores to final results. From first place to second position. Never mind, I'll try to improve my performance next year. Congratulations to Salvatore ik8und, IO8O operator for the victory.
Ho avuto un dispiacere perché sono passato dal primo al secondo posto. Ho perso una posizione dai punteggi dichiarati ai risultati finali. Non importa, cercherò di impegnarmi di più il prossimo anno. Complimenti al primo classificato Salvatore ik8und operatore della stazione IO8O per la vittoria.
Here is the top ten of the Single Operator CW Low Power:
Ecco i primi dieci della classifica della categoria Singolo Operatore CW Bassa Potenza:

Fiorino/i3fdz